Intelligent production Management
BUSINESS FORUM GAZETA PRAWNA 14.05.2018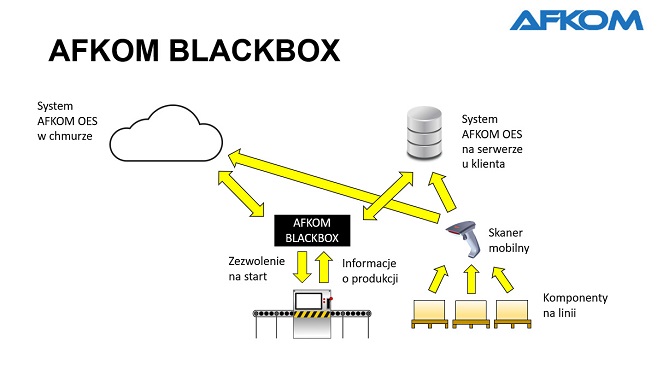 Existing on the market for 5 years, the company AFKOM (Częstochowa), an Oracle partner, offers an innovative AFKOM OES system, supporting quality assurance in various branches of production, becoming a standard solution to the 4.0 technology. The solution is constantly evolving and new functionalities are being introduced into the market. The creator of this author's system is Arkadiusz Figurny, owner of the company.
AFKOM OES is a universal system of the MES class, which is used to control technological processes and material flow during production. It is the foundation on which you can build further solutions to create a smart industrial plant. The System can be used in companies of different sizes and allows remote control of production without the need for personal supervision (performance, deficiencies, inventories, negative events, etc.). The System can be placed on both enterprise and cloud servers.
A new element of the system is the AFKOM BLACKBOX device that allows you to quickly connect any, even the simplest machine to the system. This device enables interaction between the production line and the planner. Based on the order entered by the planner, the system can verify the correctness of the supplied components and machine tooling and allow the machine to start. Information about the realized production will be introduced to the system so that the planner can all the time observe the execution process of the order. The device can also collect data about the causes of downtime, machine failures, process parameters, and after adding the appropriate lamps placed over the packaging of components indicate the order of their installation.
The AFKOM OES System also provides the possibility of better segregation of defective products, the exchange of data between different systems in the same plant, as well as between different systems of the other supply chain companies. All data is recorded in the form of reports in a central enterprise database, which allows you to compare individual lines and also provide greater security and lower costs.
Zuzanna Pawełczyk