PWA application, a new level of e-commerce !!!
Progressive Web Application Progressive Web Apps(PWA) is an innovative, digital product that provides an alternative to a standard mobile application.
The progressive application is installed on the user's mobile device in order to facilitate the use of the website.
The PWA application is to provide the best possible quality reception of the website, regardless of the quality of the Internet connection.
After entering the PWA website, the value of the progressive application is saved in the memory of the mobile device so that the re-use of the PWA website can take place offline.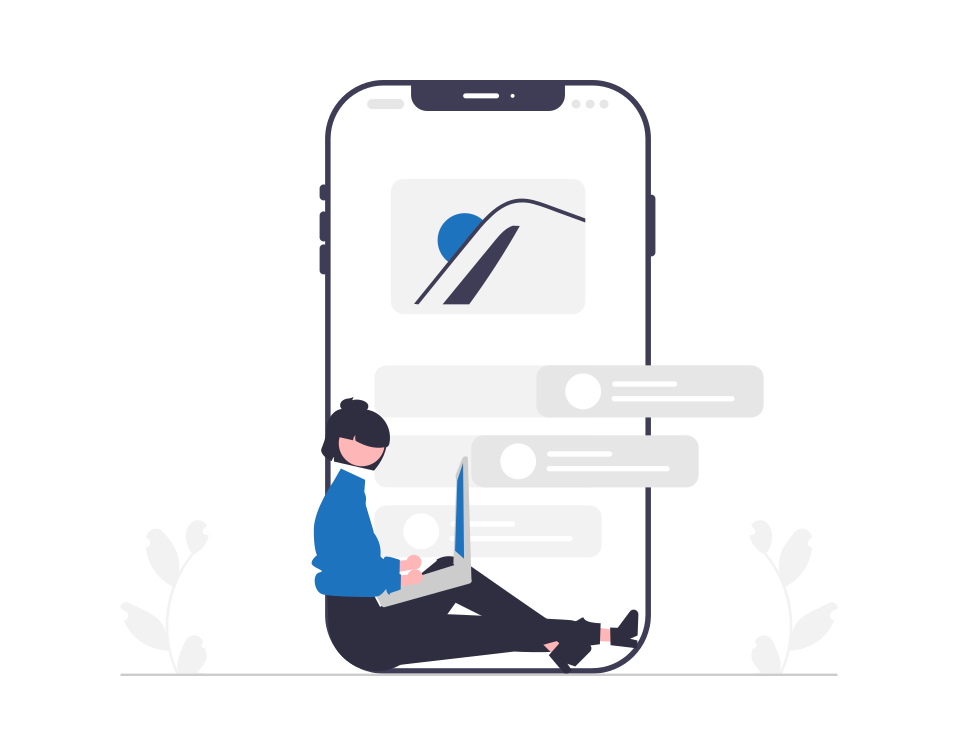 Features of the PWA application
Possibility of installation: PWA web applications have a "manifest.json" file that allows them to save a mobile device on the main screen without having to enter the application store (eg. Google Play or Apps Store)
Possibility of sending PUSH notifications:PUSH notifications guarantee access to current offers, facilitate the shopping path, enable retargeting
Reactivity: the web application reacts quickly to user actions (e.g. opening a menu, clicking)
Speed: PWA page loads very fast even with a slow internet connection
Up-to-date: the PWA application does not require self-update because it is constantly updated by the SERVICE WORKER mechanism
Security: PWA is supported by TLS, which guarantees security by encrypting data
Connectivity independence: enables offline work with SERVICE WORKER (a mechanism that solves problems with offline access to web applications)
What will you gain with PWA (Progressive Web Application)?
You will improve access to products/services offered by your e-commerce and at the same time significantly simplify the shopping path by providing customers with a positive experience during shopping (USER EXPERIENCE)
Increase mobile conversion of users from social media
You will reduce the number of downtimes by preventing failures and slowdowns during intensive purchases such as. Black Friday
You will get a return on investment after just four months of use
You will increase the return on investment in marketing. PWA applications allow you to create a consistent user experience across multiple touchpoints
Increase the competitiveness of your business thanks to the speed of loading and ease of use PWA
How can the PWA progressive application develop your business?
You will improve the visibility of e-commerce in GOOGLE
You will reduce financial outlays on business development (one application, many supported devices)
Make your site easier for external users to access
Increase conversion
You will shorten the page loading time, which results in greater customer engagement and lower bounce rate
You will gain constant contact with the customer and at the same time increase loyalty thanks to PUSH notifications
In which industries do Progressive Web Apps (PWA) work?
PWA web applications are definitely faster and easier to use. That is why the following decide to implement them:
E-commerce platforms and online stores (especially new to the market)
Banks for the presentation of offers and products
Insurance companies that use progressive Web Application to compare insurance conditions, claims handling, make medical appointments under health insurance
Websites and information services, e.g. Onet, Forbes
Progressive Web Apps (PWA) have become a response to changes in user behavior on the Internet.
In 2018, for the first time in Poland, traffic coming from mobile devices was greater than that generated by stationary devices.
Intuitive and easy to use, and above all cheaper than PWA mobile applications, they certainly meet modern expectations. Are Progressive Web Apps the apps of the future that will dominate the market? Very likely.
Take advantage of the experience of e-commerce leaders!
Progressive Web Apps are used by such large and well-known e-commerce as:
AliExpress
Alibaba
Amazon
Olx
Lancome
Uber
Starbucks
Trivago
and many other companies, equally strongly focused on continuous development
Why is AFKOM the best choice for developing and implementing a progressive web application?
AFKOM is a company with many years of experience in the development and implementation of PWA mobile applications. Having many completed projects in our portfolio, we know that every business needs an individual approach. In our projects, we use the potential of the HEADLESS architecture, efficient databases and the LOW CODE environment. The combination of the latest technologies and processes allows us to work for companies with different business profiles. We provide solutions perfectly tailored to the individual needs of each company, operating on smartphones, PCs or industrial mobile terminals. Since 2013, we have been cooperating with the world's leading companies, and PWA programming services are an important part of many of our projects.
In our applications we also use:
One- and two-dimensional barcodes
RFID Tags
Internet of Things
Broadcasts from online cameras
We have our own cloud with additional security, so that the data of our clients is safe. Our solutions are dedicated to both young, dynamic companies and established corporate clients.
Can a PWA application be built in Oracle APEX?
Oracle APEX environment from version 21.2 has the ability to create PWA applications. Oracle APEX gives you the ability to quickly build high-performance applications that meet corporate security standards. Learn more about Oracle APEX here.
Examples of implementation